 Stay in our guesthouse on the shore of the Lake Baikal
The eastories farm – guestshouse
Our small family farm is located in the village Buguldeyka, north east from Irkutsk, 60 km from the Olkhon Island. It's a small typical Siberian settlement surrounded by mountains and the Lake Baikal.
The tourism here hasn't been developed yet, so there is a good opportunity to experience authentic atmosphere of the village.
We offer not only accommodation but a package of experience, which includes our home-made organic and traditional food, transport and excursions with our kindy soviet Uaz van and some lessons of Buryat-Shamanic traditions with our Uncle Volodya.
Don't hesitate, contact us now!
+79501424162‬ 
Here we are…
Buguldeyka is a small place where live just few hundreds of habitants, including our family, who enjoys cultivating their lands and taking care about domestic animals.
"Coming to eastories farm means to be totally immersed in the local community, tasting traditional food and enjoying the Russian sauna called banya in the evenings." (Costanza from Italy)
eastories farm on Lake Baikal
Pictures of Baikal, Buguldeyka and the eastories farm
We were very happy staying at Ilja's place for two nights in winter. We were hosted by his very kind family. They cared a lot about our comfort, and they... read more prepared excellent home made meals with local products. They did not hesitate to tell us stories about Baikal and the surrounding region. They took us on rural excursions to the lake and mountains. Although the price of the accommodation exceeds local standards and did not cover meals and excursions, we still had a great time at Ilja's place.

Marie


March 9, 2018
We also offer our home food and transport possibilities around the region if you would like to make excursions and trekking.
Surrounded by mountains, impressive rock, marble quarry and the river makes the surreal landscape of Buguldeyka and the farm.
In the morning, the sun rises early and the sunset comes very late, drawing different colors on the sky before the darkness comes.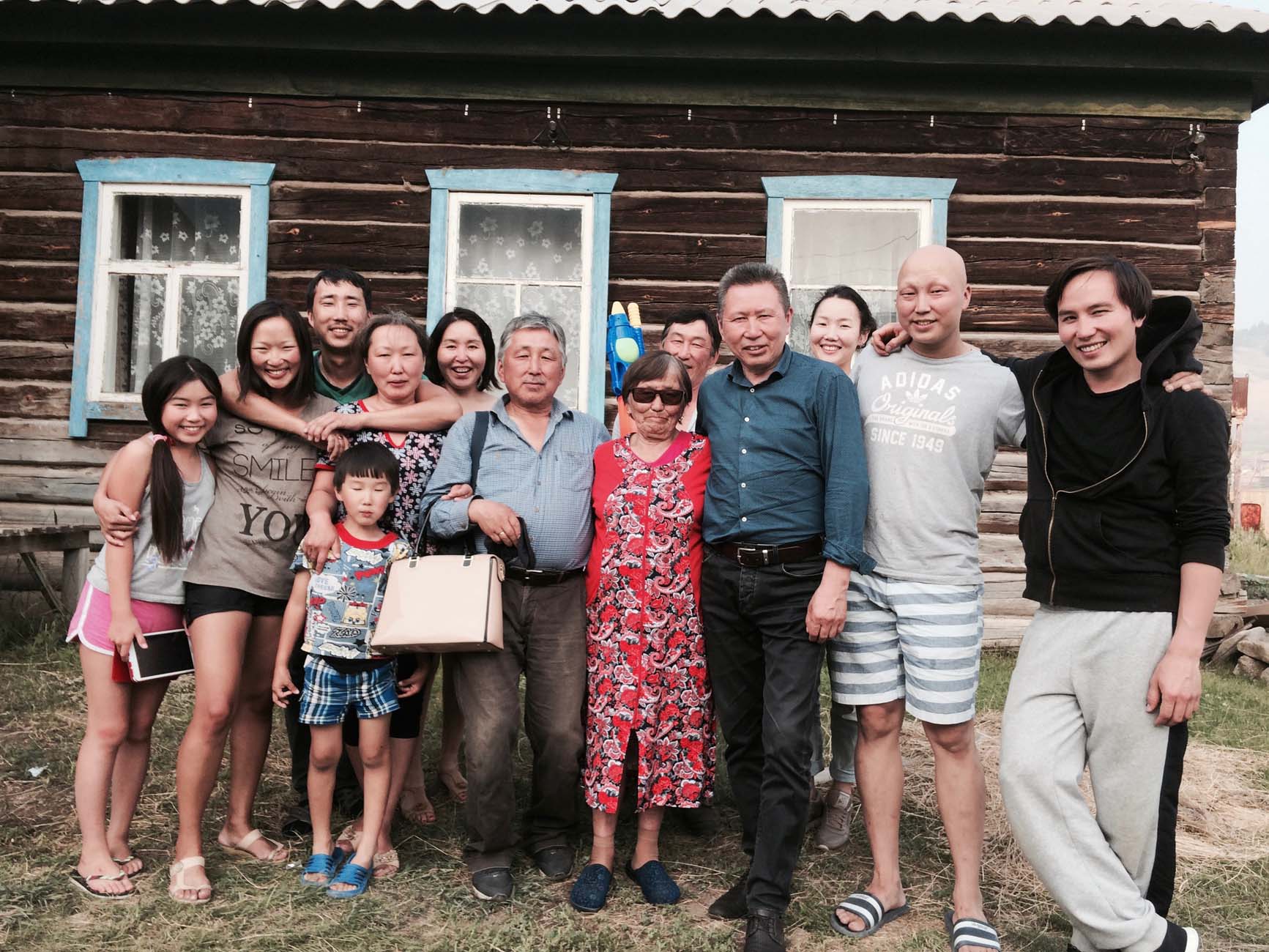 eastories'family
Who are you going to meet?
My father, the man with the blue shirt, was born in Olkhon island back in the year 1957, when Buryatia Republic was part of the USSR. During his studies in medicine he decided to join up the Soviet military army to have more job opportunities. Along the way he met my mum and in the mean time my sister and me were opening up the world, respectively in 1982 and 1986. Due to my father's career we grow up in west Europe but we always felt connected with our Siberian roots, coming every time we could to visit my gramps, uncles and cousins.
Such a different world in Baikal Lake! I always felt to share those feelings and traditions with other people. Already in the teenager time, I brought my first friend to Buguldeyka and it was interesting to see how such different traditions can meet and communicate even without having any word in common. From this moment eastories farm became a spot where people exchange cultures and learn about Shamanism and ancient Buryat traditions.
Who do you see on the picture above?
During your stay you will probably meet my cousin Lena, who is a great chef and my uncle who is going to be your guide to the unpredictable nature of Lake Baikal. My two uncles, Valera, the one with the "liquidator" in the back, and Volodia, who is grabbing my grandma bag. Most of the time they like to bring our hosts on the frozen lake by car and telling old stories of Buryatia. Also you will find my Grandma around, in the middle, teacher and strong supporter of the Soviet Union.
Would you like to book eastories farm during your trip to Siberia?